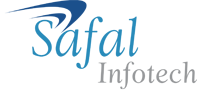 The MOBILE practice has become an integral part of our everyday life. The complete world has gone mobile since ages and Smartphone's are conquering the percentile of users compare to other devices.
Google's Android OS has become extremely popular and Smartphone and tab manufacturers like Samsung, LG, HTC have implemented Android OS on their Smartphone's and now Nokia is making the Google Play Store an able participant to others. Android platform is literally rising at a break neck speed. We have one of the best Android Application Development teams and our mobile app developers have the skill and proficiency necessary to develop cutting edge Android applications. If you are planning to build a Smartphone application that will grow your business or want to create a new business opportunity in this fearless new world, you must target the huge Android user base.
Android is a powerful operating system for both smart-phones and tablets. Our competency to develop interactive and feature rich android apps, make us one of the foremost android app development companies in India and world over. We have developed innovative android apps used in different fields such as business, travel, finance, sports, entertainment, health and fitness to name a few. Extending our expertise, we now develop apps for the latest android Jelly Bean 4.2.3 and 4.4.2 Kit Kat as well.
Safal Infotech offers specific development services for Android platform, Our developers and programmers are expert in creating mobile application, testing and porting it to mobile devices. We can develop different kind of applications and smart applications which synchronizes internet and mobile platform.
"The quality of services at Safal Infotech is not based on the size of the project. We believe in giving our best in everything we do."