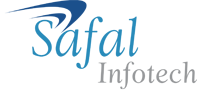 Content Management System Development
Open-source is computer software whose source code is freely available for users who can modify and improve it and then redistributes the same in customized or non-customized form. Safal InfoTech regularly updates with all latest open source technology and open source products. Open source platforms can help businesses cut down their web development costs. Open source is developed as perfect substitute for proprietary software of huge business firms. It offers greater participation of the developer's community who brings in ingenious inputs into the platforms for end users benefit. Safal infotech offer unique and well-adopted solution and ingenious inputs to the users that give them great advantages in the web applications. Below are few advantages of open source development.
It offers easily rich pool of source codes which are required for web applications and development of dynamic websites.
It offers hassle-free and speedy web development service.
Updated versions are must for developers to update latest programs so easy availability on regular basis fulfills the requirements of users.
The development cost is generally less as the frame work / platform are available at free of cost and license is in not involved in that.
Safal Infotech has successfully completed number of popular open source web development platforms that are used by our professionals. We have team of expertise for development of different web applications/ solutions at the most competitive prices.
Benefits of Open Source Development @ Safal InfoTech
It offers amazing & customized wed solutions.
It helps in controlling the cost & time.
It offers Interactive development methodology & offers completely satisfying results.
It offers Flexibility and freedom from single trader in this changing technology era.
Open Source development solutions by Safal InfoTech
We specialize in Open Source Customization Services. We offer open source technology in the finest way with substantial modifications in lesser time-schedule. Our team takes the responsibility to assist our users in addition of these modifications effectively and provide a complete solution. Our team comprises of proficient and innovative PHP developers who are capable of creating state-of-art solutions, as per client's requirements.
We have been working on the widely used open source web development platforms. Our team has enough experience in using different platforms for development of multiple web apps or solutions. We offer the following open source software to our clients.
For E-commerce development, open source software like Magento, Zen Cart, X-Cart, VirtueMart are used.
Open source CMS software includes WordPress,Joomla, Drupal.
We also use open source software /framework like Core PHP/Cake PHP/ Smarty/ Codeigniter for website development.