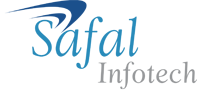 Looking for a custom software development services? Custom Software Development is the trend of the present times because of the flexibility offered by custom software solutions to the business houses for growth and modernization. These software solutions also help the business to cope with the ever changing market in today's competitive world.
The advantages of having a custom designed software
It excludes every feature that the user finds useless.
It saves you money as it cuts a huge part of your expenses because it cuts down on every unnecessary expense
It also saves your valuable time.
It is very flexible because the features are added or downsized according to the personal requirements of a person. Above all, it can be used by the user, the way he/she wants to.
With the help of custom designed software, data can be conveniently converted from an old to a new application.
It is compatible with Microsoft Office.
Most importantly, it has a user-friendly interface.
We are the fastest growing software designing company in the world of Information Technology. We leave no stones unturned to work according to the needs of our potential clients. We understand the importance of a custom-built software for any business and, therefore, we have been continuously working for providing high quality services to our customers.
Our aim is to help our clients to explore the areas where custom software development services can boost their business. Not only we offer custom software designing services to our customers, but we also advise them whether automation is for them or not. We help them find out more efficient ways of saving their time and money through our services.
Our customer centric approach has always helped us to provide the best services to our clients and create a long lasting clientele with them.