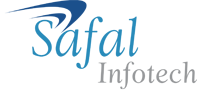 CMS or Open Source Development is one of the great ways to attain enough online exposure these days. In fact, CMS tools like Wordpress, Drupal and Joomla are very popular these days and turning out to be the preferred platforms for web development. It is a versatile, dynamic and cost-effective means for web development that targets the market effectively. Not only that, if CMS is your choice too, stay relaxed as you will definitely achieve maximum traffic to your site.
CMS web design platforms are the number one choice of most of the businessmen because it allows the business houses to manage their website on their own after it gets completely designed. Open Source allows the enterprises to keep their websites updated with each passing day and helps to cope with the complexities of everyday business. In fact, a challenging task of adding latest images and news becomes much easier when the entire charge of a website is transferred to the owner of the business.
The manifold advantages of the Open Source platform have taken them to the top of the web development industry. It has always been considered as a superior web development platform compared to the others. The main advantages of opting for open source web development technology are:
User friendly attributes – The ease offered to the user for convenient content management, easy web publication and the ease of maintaining regular updates makes it the user's favorite as no special technical knowledge is required to manage all these activities.
Search Engine Friendly – These are SEO friendly and can make you popular over the web in a short span of time. There are several plug-ins available for the users to manage a site without any difficulty.
Custom Web Templates – Open Source platforms are template based, and the web designers often offer custom templates to the admin to make the site appear appealing and unique.
Plug-ins, a unique component – This is probably one of the best CMS features, where you are allowed to add a plug-in of your choice to your site.
Safal Infotech is a renowned name in the world of Information technology that offers various ranges of CMS/Open Source development to their customers throughout the nation. Hire CMS/Open Source Developers here for getting your new website done. We have highly qualified developers dedicated to offering their valuable services to our valued clients. For complete details, contact us.