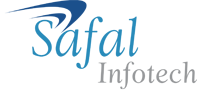 An outstanding web portal has a direct connection with rising sales. If your website have that "X" factor to attract a good deal of traffic to your business, you get destined to rule the market. The question now arises, what are the qualities of a good web design that help a business to flourish and gain maximum profits?
Qualities of a Good Web Design?
A good web design is necessary for attaining an online identity for a business and come out of flying colors, in spite of the high-end competition in the market. The chief qualities of a good web design are:
Graphics must be attractive enough to grab the attention of the visitors. Effect of graphics can have an iconic impression on a website that can popularize the business throughout the world wide web.
The content serves as an oxygen to an online identity of an enterprise. High that is brief yet interesting is essential for encouraging a visitor to stop by and have a look at your sales portal. Needless to mention, higher the visitors, better turn out to be the conversion rate.
A template corresponding to the seller's product adds actual meaning to a web page.
A good website is always associated with its user-friendly attributes. It is important to have a site that has easy navigation options so that even an amateur can surf through it with ease.
A website having SEO features is critical to helping a firm sustain the market competition. Having a website that is Search Engine Optimized, means to have a site that appears on the top pages of the search engines like Google, Bing, Yahoo, Alexa and many others.
Designing a good website needs practice and only a professional, who is trained to do the job of web designing can crack a real deal for you. Safal Infotech is an Ahmedabad based IT company dedicated to offering quality web design services to its clients. They have a team of experienced professionals who are well-versed with the complexities of web design and different code languages.
Hire a designer at Safal Infotech for the development of a new website or for redesigning a website. We are versatile and qualified service providers of eCommerce solutions with excellent custom designs throughout the nation. Our skilled technicians are highly trained in providing a website to our customer designed for reaping higher profits.