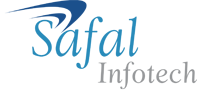 iPhone & iPad Development
Mobile is the future of technology and apps are the energetic force of the mobile economy.Mobile phones and devices are in demand because of the quick growth in technology. More people use their mobile devices to do a lot of performance and because it is mobile, its portability means a lot for the users to surf the web, do presentations, setting up schedules/appointments and most importantly communicating with other people.
Mobile application development
Mobile application development is the procedure by which application software is developed for handheld devices such as personal digital assistants, enterprise digital assistants or mobile phones. These applications are either pre-installed on phones during the device invention, or downloaded by customers from various mobile software distribution platforms. The primary intention of mobile applications is mobile business intelligence.
At Safal Infotech, we are excited to design and develop successful applications for iOS, Applications that we built such as social networking, photo sharing, property listing, online booking, educational games, business apps etc…
Safal Infotech has earned great recognition by delivering an immense portfolio of information technology services including applications on mobile devices like iOS- iPhone & iPad, Android Smartphone's and Tablets. With years of experience in extensive technology research, Safal Infotech will continue to identify promising technologies to create dynamic solutions which bring the virtual commune together for their clients.
We have a dedicated team of expert iPhone application developers which has vast experience in developing various applications for iOS in varied areas of application. With our expertise we provide you a cost effective solution which is optimized to your requirements, whether big or small.
A Safal Infotech has expertise in the development of applications for popular iPhone devices. We will assist you in developing iOS Applications for various industries and business types according to your needs.
"The quality of services at Safal Infotech is not based on the size of the project. We believe in giving our best in everything we do.