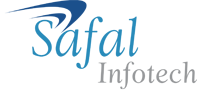 The hike in the usage of mobile apps in a past few years resulted in the development of cross-platform mobile apps. PhoneGap development is one of the advanced web technologies with a cross-platform approach. It focuses on developers' freedom for the creation of applications for numerous platforms and the display size by making use of a single tool for development. With the help of PhoneGap, the developers can create hybrid applications by relying on HTML5, JavaScript and CSS3.
It supports different smartphones including Blackberry, iOS, Android, Bada, Symbian and Windows phones and hence, offers abutment for the huge cross-platform. PhoneGap helps to create a single app that can be conveniently used for different mobile platforms.
Advantages of PhoneGap
The biggest advantage of PhoneGap is that it supports the cross platform development in a unique fashion.
The code for app development can be extensively reused.
Functionalities like camera, files, compass, media, contacts, accelerometer, Geolocation, notification, network and storage is well-supported by it.
With the use of the web technology, development of the hybrid applications can be conveniently done by involving rich UI and native functionalities.
PhoneGap offers flexibility to the developer to engage himself in the development of plug-ins.
Cloud creation facility with the help of cross-platforms can be done.
Safal Infotechs' team of PhoneGap developers has developed several scintillating Mobile Apps with the use of the technology. We have highly qualified PhoneGap developers, who are also skilled in the development of several other cross platform apps like MoSync, Titanium, Sencha, etc.
Our designers can assist you with cross platform mobile development of iPhone application, Window Phone application development and Android applications. Our team has an experience of over ten years in the field of mobile app development and is versatile enough to adapt to the changing scenario of the Information Technology market.