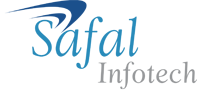 Since Opensource PHP technology inception it's highly conjunction with MySQL. Based on that LAMP stack is most flavoured open source development for rapid and easy development. PHP MySQL is the best fit solution for ecommerce solution, web portal development, web application development. It helps to reinforce your business online presentence with quick turnaround time.
Safal Infotech has more than 7 years of experience in developing numerous websites using PHP-MySql. We also have a technical team support to solve queries pertaining to projects and provides after sales support for customer satisfaction.
We also offer flexibility in hiring PHP web developer and MySql developer on either project basis or on hourly basis at affordable cost.
Quality is our sole motto and has pride creating value of our clients.