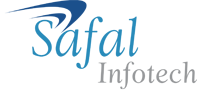 With the steady increase in the mobile technology, mobile Internet has become the fad for the present generation. Just because, the majority of the people is using it for different online activities like shopping, emails, social media and entertainment, the need for a responsive design becomes intense for every businessman seeking for an online identity.
What is a Responsive Web Design?
Responsive Design allows the user to view any website in every kind of device, whether a computer, tablet or a mobile phone.
Why Your Website Needs a Responsive Web Design?
In a normal web design, it becomes difficult for the users to view a site properly in mobile devices. A responsive web design offers an experience of a desktop screen to the user of a mobile device so that the user does not leave the mobile screen immediately and gets full access to use the small screen. It also captures a huge number of mobile visitors and adds to the website traffic. At the same time, it offers a web based design that is Search Engine Optimized.
Safal Infotech is a web development company, dedicated to offering responsive web design to the websites. Their unique web development services under the supervision of their reliable professionals ensure an SEO site with a positive user experience.
We aim at offering a user-friendly website that makes it easier for a web admin to manage the content, social media campaign and design of the site and at a same time allows the webmaster to run a single campaign for a website.
We understand that online marketing and competition go hand in hand and without a responsive web design it becomes difficult for the marketers to achieve maximum traffic and higher conversion rates.
We make use of a cutting edge technology to redesign or design a website for grabbing the maximum attention of the users.