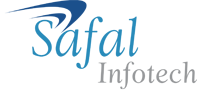 Windows Phone Development
Safal Infotech has been offering windows apps development services for more than five years in India and internationally. We design apps considering our clients' customer base so that the apps keep them engaged. This brings clients closer to the brand and makes them loyal to it. We are committed to providing quality services at an inexpensive price. Our windows phone apps developers are experienced and certified who first understand our client's business in order create a agile mobile solution for them.
Providing Cutting Edge Windows App Solutions for your Long Term Mobility Plans
A compact version of the desktop operating system, Windows Mobile has materialized as one of the most preferred operating system for mobile companies worldwide. The feature widely accepted by the audience is the scalability and myriad options provided by Windows.
We are experts at using Windows Mobile App Developer Tools for developing and optimizing a wide range of applications. Our skills and adoptions with these tools enable us to make interactive and user friendly Windows Phone Applications. Our expert technical team is able to design and create applications which would surpass your expectations.
We are able to create the full range of applications that you might want for the Windows Phone 8 operating system. The types of applications that we can conceive include:
| | |
| --- | --- |
| Augmented Reality Apps | GPS Based Real Time Application |
| Enterprise Application | 2D Gaming/Game Center Apps |
| Address Book Based Applications | In App Purchase, Push Notifications |
| Barcode Scanner based Apps | Location based Application |
| Finance/Banking Application | Calendar based Apps |
| Video/Audio Streaming Apps | Social Networking (Facebook/Twitter) |
| City guide/ Compass Based Apps | Admob, iAd based Apps |